Pahrump Valley Speedway • February 17 • All Classes • Racing @ 3:00pm
<!- img src="http://t0.gstatic.com/images?q=tbn:ANd9GcTJ-0IOjxPPC3cRg0hx6cpzR68iyeaBDfiSPDTxdVhxBelynHvT&t=1" width="50%"->
Racing Weather

Welcome to The Bomber Nation.
We invite all drivers from all divisions to submit your information and a photo for a
driver bio. Get yourself known, and let your fans know more about you. Email us at
drivers@thebombernation.com - We have exciting things planned for this season!
If you see something, hear something, or do something race related, let us know at
The Bomber Nation.
---


Next race February 17 @ 3:00 pm

Ministock, Bombers, Super stock, Dwarf, Coupes Hobby stock, Modified

We'll see you over the hump in Pahrump!
---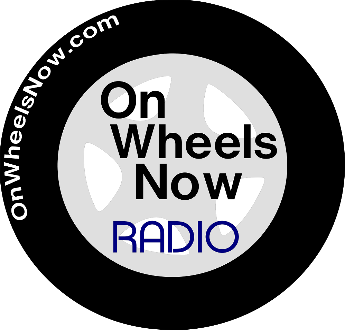 With your hosts: JJ Nunn, Gary Wyatt and Michael Riefler. Your Inside Look at Local Motorsports
The Racers Round table - racers and race fans talking about racing.
Dirt and asphalt oval short track racing, drag racing, off road racing and more ...
Interviews with race car drivers, track officials and fans.

'LIVE' Every Tuesday at 6:00pm (PST).
Listen to the show live by clicking HERE
We welcome your call, the number is (702) 485-4699




---

Saturday February 24 - Racing @ 6:00pm
Sigma Engineering Inc. Late Models - *100 Laps & Championship
Get It In Gear Street Stocks
Havasu Wiring Outlaw Karts
Sam Nichols Electrical Factory Stocks
Flowers Assisted Living Team Factory
---
The 4th Annual Racers BBQ - Sunday February 25th at Sunset Park 10am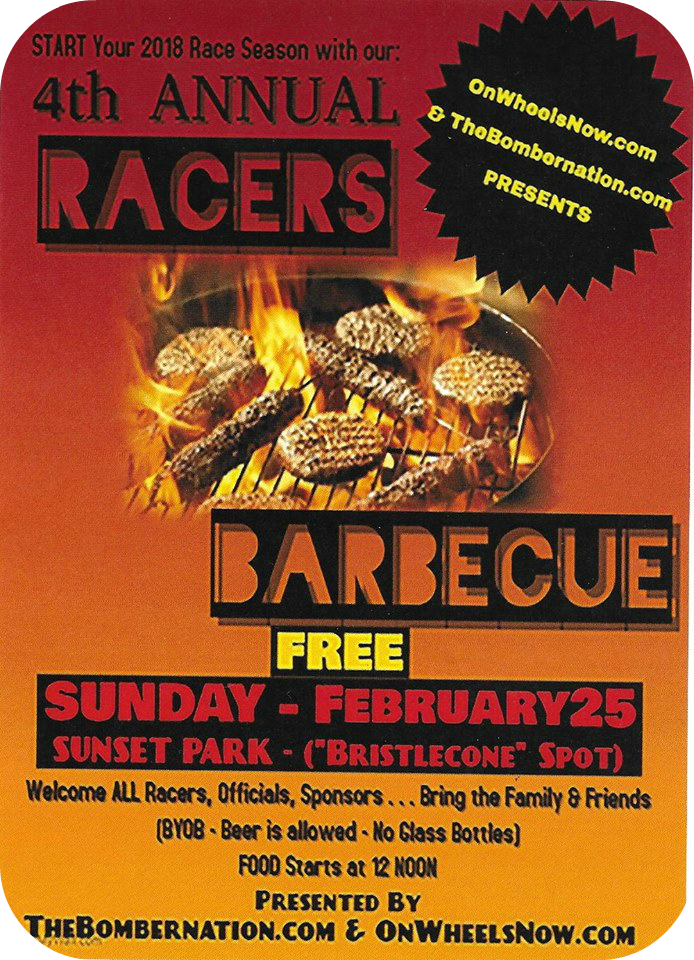 Kick off the 2018 race season with our 4th annual racers bbq. Bring the kids and spend some time at the park, enjoy the day with free food and fun for all.
Available will be horseshoe pits, volleyball, cornhole toss, frisbie golf, open fields, playground, walking trails and more.

Bring your own beer (No glass bottles please.)


---
• All events, dates, times and classes are subject to change without prior notice.