Bullring @ LVMS • March 12 • Registration day and open test - 8am to 2pm
<!- img src="http://t0.gstatic.com/images?q=tbn:ANd9GcTJ-0IOjxPPC3cRg0hx6cpzR68iyeaBDfiSPDTxdVhxBelynHvT&t=1" width="50%"->
Racing Weather

Welcome to The Bomber Nation.
We invite all drivers from all divisions to submit your information and a photo for a
driver bio. Get yourself known, and let your fans know more about you. Email us at
drivers@thebombernation.com - We have exciting things planned for this season!
If you see something, hear something, or do something race related, let us know at
The Bomber Nation.
---
Touch A Truck To Benefit Family To Family Connection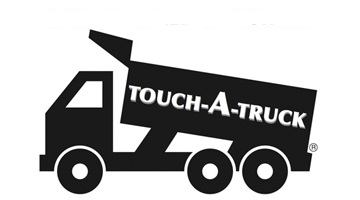 ** TOUCH-A-TRUCK WILL BE APRIL 2, 2016 at the NW parking lot of the Orleans Arena


Touch a truck, where special needs children come out and spend time with the different vehicles that are available.
We have race cars that will be on display, so come out and join us for an exciting day for the entire family.

More information will be posted as we get closer to the event.

For more information and tickets, please visit touch a truck HERE.
Ever wonder what touch a truck is really about?
For more information on family to family connection, please HERE.

**This information is subject to change. We will update details as it becomes available.
---
Pahrump Valley Speedway
The Next race is March 19, 2016

Modifieds, Super Stocks, Dwarf Cars, Coupes, Bombers, Hobby Stocks, Mod Minis, Mini Stocks.

For more information and the 2016 schedule, please visit Pahrump Valley Speedway online HERE.
---

Havasu 95 Speedway

Saturday March 19, 2016

"Bring On Spring!"

Lucas Oil Modifieds

Bandoleros - Twin 20's

Sam Nichols Factory Stocks

Tough Trucks

Gates open at 12:00pm, racing at 2:00pm


---

Bullring at Las Vegas Motor Speedway

Saturday, March 12 - Registration day and preseason open test

Registration: 8 a.m. - 2 p.m. • Track time: 10 a.m. - 5 p.m.



The 2016 Bullring season will begin March 17-20 with the U.S. Legends Spring Nationals.

For more information and the 2016 schedule, please visit LVMS online HERE.



---
• All events, dates, times and classes are subject to change without prior notice.