Pahrump Valley Speedway • Saturday July 29 • Racing @ 7:00 pm
<!- img src="http://t0.gstatic.com/images?q=tbn:ANd9GcTJ-0IOjxPPC3cRg0hx6cpzR68iyeaBDfiSPDTxdVhxBelynHvT&t=1" width="50%"->
Racing Weather

Welcome to The Bomber Nation.
We invite all drivers from all divisions to submit your information and a photo for a
driver bio. Get yourself known, and let your fans know more about you. Email us at
drivers@thebombernation.com - We have exciting things planned for this season!
If you see something, hear something, or do something race related, let us know at
The Bomber Nation.
---
BYRON LEADS MENARD TO WIN XFINITY SERIES RACE AT INDY

William Byron drives into Turn 1 during the NASCAR Xfinity auto race.
Credit: AP Photo/Darren Cummings

INDIANAPOLIS (AP) — William Byron's first trip to Indianapolis Motor Speedway ended with an unforgettable finish.

After taking the lead with 15 laps left, the teenage rookie used some savvy moves and a little luck Saturday to hold off the hard-charging Paul Menard for his third NASCAR Xfinity Series win in less than a month. The margin of 0.108 seconds was the narrowest in race history, and he did it by successfully blocking the 2011 Brickyard 400 winner for the final two laps while dealing with a troublesome tire for the final 20.

"I can't believe that tire held," Byron shouted after the postrace celebration. "But it is awesome, man."

At 19 years, 7 months, 23 days, Byron became the youngest winner of a major race on Indy's historic 2.5-mile oval. Brazil's Matheus Leist set the previous mark in May when he won the Indy Lights race at 19 years, 8 months, 19 days.

And in three short weeks, Byron has visited victory lane at two tracks — Daytona and Indy — that often torment more experienced drivers.

Getting there Saturday sure wasn't easy.

Byron and the series' other drivers used restrictor plates, new air ducts and a different splitter in hopes of making the race more competitive than in past years. In part, it worked.

Eight drivers traded the lead 16 times, both race records. And before Menard pressed the issue, Byron had to hold off Joey Logano, who finished third more than three seconds back.

"I made a pretty aggressive dive into (turn) one on the last lap to see if I could get him loose but he hung on," Menard said. "Maybe I could have gotten his bumper but it would have killed my momentum too. I definitely tried to get him loose and couldn't."

But there was plenty of single-file racing, too.

Series officials will now debate whether a similar package would make for a more entertaining Cup race next September.

One driver who would vote against it is Kyle Busch, whose four-race winning streak at Indy ended. He wound up 12th, tying Michael Schumacher's track record for most consecutive wins in a race car. Marc Marquez won five straight in on two wheels in the MotoGP.

Byron, unlike Busch, had no complaints.

"I knew in practice the car was driving really well. I thought this was our race to lose," he said. "It's the first time I've come here and it's such a special moment walking into the place."

And he leaves with a win.

SETTING THE STAGE

Byron also narrowly held on to win the first of three stages, beating Busch by 0.113 seconds.

Pole-winner Elliott Sadler won the second stage under caution, just ahead of Brennan Poole.

Busch looked like he would hold on to win the final stage until he drove onto pit road with 18 laps to go, turning the lead over Sadler. Busch never led another lap.

"I'm still not sure why we did what we did," Busch said.

A post-race inspection also showed Erik Jones' car was missing a lugnut.

PIT PROBLEMS

Justin Allgaier's solid run was undone in the pits.

On one stop, two crew members scrambled to get out of the way of the No. 7 car — with one leaping over the right fender as Allgaier drove into the pit box. Fortunately, nobody was seriously hurt.

But a green flag pit stop with four laps left in the second stage took Allgaier out of contention for good. He pulled out of his pit box before the crew signaled to go, running over a hose and dragging it into the next pit box where it ripped. The damage to the right front tire eventually caused damage to the fender and forced Allgaier to stop on the track before the tire came loose.

UP NEXT

Busch and Byron have combined for the last five wins in the series. The duel will resume next Saturday at Iowa.

= Source: Racing.ap.org =
---
Mullis takes over Bullring's NASCAR Super Late Models points lead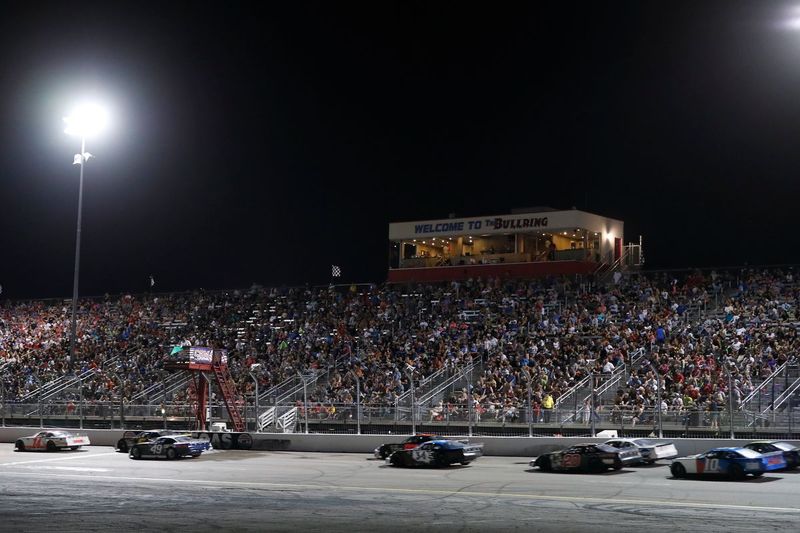 Most points leaders added to their margins at The Bullring's Night of Fire

There's a new leader atop the NASCAR Super Late Models division following Monday's Night of Fire at The Bullring at Las Vegas Motor Speedway.

Veteran Stan Mullis, in search of his first track championship at the 3/8-mile paved oval, finished third in the 76-lap "Spirit of '76" feature to move from first to third in the divisional points standings and leads Peyton Saxton 182-178 heading into the summer break. Defending NASCAR Super Late Models track champion Justin Johnson is third with 176 points, while six-time track champ Scott Gafforini is fourth at 147.

Most divisional leaders added to their margins on the Night of Fire, with Aaron McMorran widening his leads in the NASCAR Grand American Modifieds and NASCAR Bombers classes after winning races in both divisions. McMorran, a 25-time Bullring winner, finished second to Sam Jacks in the NASCAR Bombers race, but was awarded the victory after Jacks and his brother, Kyle, failed post-race tech inspection.

McMorran leads Sam Jacks 195-157 in the NASCAR Bombers division and holds a 119-114 advantage over Doug Hamm in the NASCAR Grand American Modifieds class. He is looking to become the first driver in Bullring history to win multiple track titles in the same season.

Other points leaders who added to their margins included Court Connell (NASCAR Super Stocks), Tyler Fabozzi (USLCI Legends), Ron Reed (USLCI Thunder Cars) and Camden Larsen (USLCI Bandolero Outlaws). Braden Connor (USLCI Bandolero Bandits) lost a bit of ground to Amilleo Thomson, but still leads Thomson 147-135 heading into the next event.

Bullring drivers are on a seven-week break during the summer swelter and return to action on Saturday, Aug. 26, for Back to School Night presented by Whelen Engineering. All area students, teachers and staff will be admitted free with valid school IDs, and Back to School Night is the first of four remaining points races at the LVMS short track.

Track championships will be determined on Championship Night on Saturday, Oct. 7.

For more information and complete point standings, please visit LVMS online HERE.
---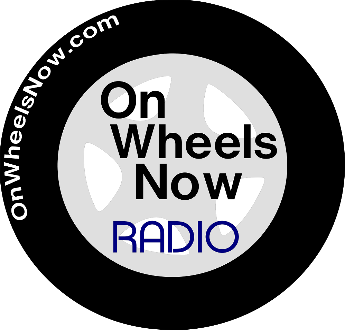 With your hosts: JJ Nunn, Gary Wyatt and Michael Riefler. Your Inside Look at Local Motorsports
The Racers Round table - racers and race fans talking about racing.
Dirt and asphalt oval short track racing, drag racing, off road racing and more ...
Interviews with race car drivers, track officials and fans.

'LIVE' Every Tuesday at 6:00pm (PST).
Listen to the show live by clicking HERE
We have a new call in number (702) 485-4699




---
Pahrump Valley Speedway
The next race is July 29, 2017

Gates @ 6:00pm, racing @ 7:00pm

Modifieds, Super Stocks, Dwarf Cars, Coupes, Bombers, Hobby Stocks, Mini Stocks, Mini Dwarfs & Micro sprints.

For more information and the 2017 schedule, please visit Pahrump Valley Speedway online HERE.
---
Photo Credit: Rob Street Racing Photography
---
• All events, dates, times and classes are subject to change without prior notice.