Bullring @ LVMS • Saturday September 23 • Racing @ 7:00 pm
<!- img src="http://t0.gstatic.com/images?q=tbn:ANd9GcTJ-0IOjxPPC3cRg0hx6cpzR68iyeaBDfiSPDTxdVhxBelynHvT&t=1" width="50%"->
Racing Weather

Welcome to The Bomber Nation.
We invite all drivers from all divisions to submit your information and a photo for a
driver bio. Get yourself known, and let your fans know more about you. Email us at
drivers@thebombernation.com - We have exciting things planned for this season!
If you see something, hear something, or do something race related, let us know at
The Bomber Nation.
---
Las Vegas 350 NASCAR Camping World Truck Series Race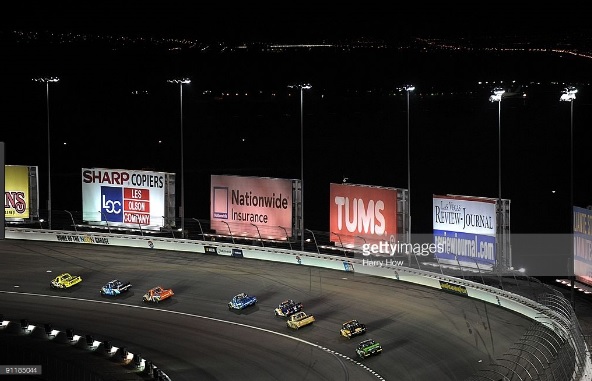 Photo Credit: Getty Images/Harry How

The Las Vegas 350 NASCAR Camping World Truck Series race takes place at Las Vegas Motor Speedway on Saturday, Sept. 30, 2017. Don't miss all of the racing action as the top drivers in the series race for the checkered flag as part of the NASCAR Camping World Truck Series playoffs at LVMS.

For more information on the NASCAR Camping World Truck Series, please visit LVMS online HERE.
---
Bullring points leaders widen margins with last two events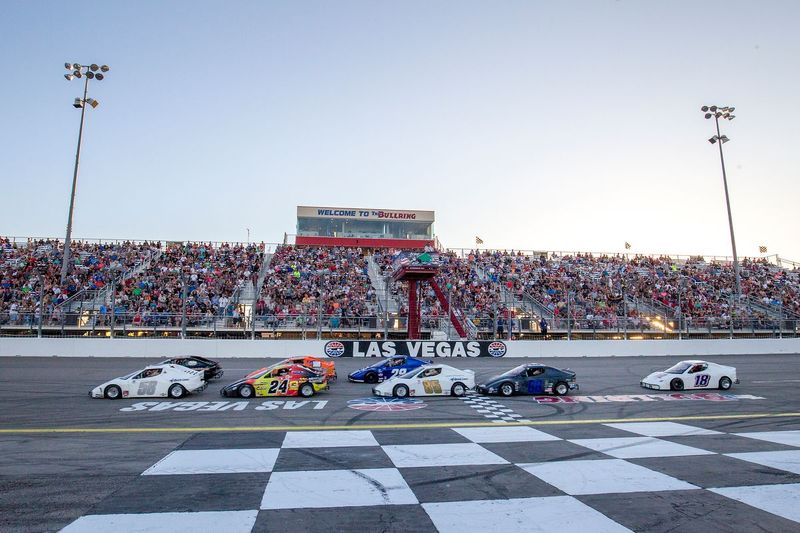 The points races are shaping up in The Bullring's eight remaining divisions.
Photo Credit: Jeff Speer

Five Bullring divisional points leaders widened their margins on College Night over the weekend with two regular-season events remaining in 2017.

Justin Johnson (NASCAR Super Late Models), Court Connell (NASCAR Super Stocks), Tyler Fabozzi (USLCI Legends), Ron Reed (USLCI Thunder Cars) and James Brazzeal (Skid Plate Cars) used strong performances on Saturday to pad their points leads heading into the Las Vegas Motor Speedway short track's home stretch. Fabozzi, Reed and Brazzeal each won their class' races on College Night, while Johnson and Connell finished second in their features to remain atop their divisions.

Johnson leads Peyton Saxton 226-216 in the NASCAR Super Late Models division, while Connell has a 191-168 advantage over Johnny Spilotro in the NASCAR Super Stocks class. Fabozzi's lead grew to 271-214 over Michael Todd Glazier in the USLCI Legends class, Ron Reed holds a 219-163 margin over Doug Germano, and Brazzeal leads Jeff Bargerhuff 105-84 in the Skid Plate Cars division.

Aaron McMorran clinched his third career Bullring season title in the NASCAR Grand American Modifieds division on Saturday, finishing just seven points clear of four-time track champion Doug Hamm, 169-162. Pat Petrie (115) was third, Brian Reed (110) fourth and Cameron Morga (107) fifth.

McMorran also leads the NASCAR Bombers by a 255-228 margin over defending champion Sam Jacks and is looking to become the first driver in Bullring history to win two track titles in the same year. Camden Larsen (USLCI Bandolero Outlaws) and Braden Connor (USLCI Bandolero Bandits) also lead their respective divisions heading into the Keith Danser Kids Candy Grab on Sept. 23.

Spectators can save money by buying tickets in advance for $8 through the LVMS Ticket Office at 702-644-4444 or online at LVMS.com, and all children 12 and under are admitted free with a ticketed adult. The Bullring concession stand offers great prices, including $2 hot dogs and Coca-Cola products.

For more information and all the current division standings, please visit LVMS online HERE.
---



Insomniac Events Announce Dates For EDC Las Vegas 2018




Something beautiful is blooming Under the Electric Sky. EDC Las Vegas returns in 2018 on a brand-new weekend, May 18, 19 and 20.
From dusk till dawn, 8 unique arenas of music and interactive art are yours to explore
and for the first time ever at EDC, a new camping experience awaits! With new festival hours,
new stage designs, opening ceremonies on the cosmicMEADOW lawn each day, and cooler weather to enjoy,
EDC Las Vegas 2018 is sure to be a magical weekend you won't want to miss.

Tickets and camping passes go on sale Thursday, September 28, at noon PT. Full details can be found at www.edclasvegas.com.


---
McMorran claims NASCAR Grand American Modifieds season championship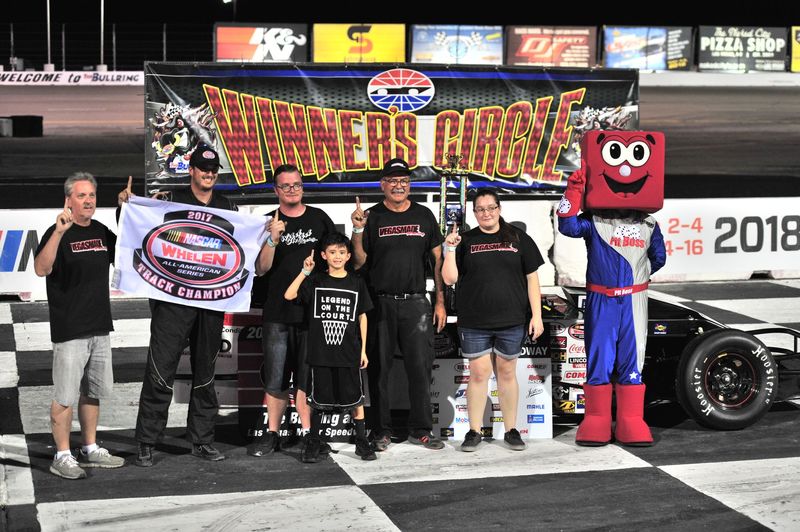 Aaron McMorran earned his third career season championship at The Bullring at LVMS
Photo Credit: Richie Abbott

Aaron McMorran is going to need to make room in his trophy case.

The Las Vegas driver won the 25-lap NASCAR Grand American Modifieds feature on College Night at The Bullring on Saturday to clinch his third career season championship at the Las Vegas Motor Speedway short track. McMorran beat 47-time Bullring winner Doug Hamm for the season title, his second Modifieds triumph to go along with a NASCAR Bombers championship from 2015.

"If you ever beat Doug Hamm here, you're doing something right," said McMorran, a 26-time race winner at The Bullring. "That guy's won more races than I even know and more championships than I have and is one of the best drivers to ever race here. I've been all over the West Coast racing this year, and it gets tough trying to balance the family life and everything, but I think I'm doing a pretty good job."

McMorran also leads this season's NASCAR Bombers points standings and is looking to become the first driver in track history to win championships in two divisions. The Bombers class and the track's other seven divisions will crown their 2017 champions on Championship Night on Oct. 7.

In the evening's night cap, Las Vegas native and NASCAR Camping World Truck Series rookie Noah Gragson passed points leader Justin Johnson on a re-start with nine laps remaining in the 50-lap NASCAR Super Late Models race and held on for the checkered flag. Gragson climbed the fence at The Bullring after earning his 14th career win at the 3/8-mile track.

"I guess we just out-restarted him, and it feels pretty darn good because it's my first win of the year," Gragson said. "To do it in front of all of my friends and family and all of these fans is great. I'm worn out after that one, because I had something break on the right front at about lap 10, but I just never gave up and stayed positive. I came home with the trophy, so I'm pretty pumped up."

Gragson will return to LVMS to compete in the Las Vegas 350 NASCAR Camping World Truck Series race on Saturday, Sept. 30. He's excited to race at the 1.5-mile speedway for the first time.

"Growing up here, looking past the back straightaway here at The Bullring and seeing that mile-and-a-half superspeedway, it's always been a dream of mine to race there," Gragson said. "It's going to become a reality, and I'm just very thankful for it and looking forward to it."

Sam Jacks picked up Bullring career win No. 11 after edging McMorran in the evening's NASCAR Bombers race, which featured a 20-second breakout format. Any race leader clocking a lap faster than 20 seconds would have been hit with a stop-and-go penalty, but they all avoided breaking that barrier in the 25-lap race.

"(The breakout race) is a lot of fun and is a lot more strategy than just straight-up racing," said Jacks, who nipped McMorran by just .233 of a second. "I had my marks laid out for where I needed to be hitting the brakes and the gas for a 20-second lap, and I just tried to do that."

Mason Sargent recovered from a wreck in practice to win his second consecutive NASCAR Super Stocks feature by finishing more than three seconds ahead of season points leader Court Connell. It was Sargent's third win of 2017.

"Tonight, we just kept the momentum going from the last race, and I was a lot more confident coming in," Sargent said. "The car was amazing, and I'm always thankful for the competitors and racing against them. I'd like to thank my dad and my uncle for always working on this car, especially this morning since I got into an accident in practice."

Tyler Fabozzi fought his way through the field to earn his fourth USLCI Legends feature win of the season. The division's points leader crossed the line 1.440 seconds ahead of teammate T.J. Clark to earn the victory.

"A big thank you to T.J. Clark and my dad, because this thing's been perfect every time I get in it," said Fabozzi, who finished third in the NASCAR Super Late Models race. "It's definitely hard to make it through the pack like that."

Ron Reed won his seventh USLCI Thunder Cars feature of the season to continue his dominance in that division. Reed is in the driver's seat to earn his first track championship heading into the final two events of the year.

James Brazzeal added to his points lead in the Skid Plate Cars division after winning his second feature of the season. The St. George, Utah, driver had a blast driving the specially designed car, which has two metal plates instead of rear tires.

"It's like drifting for poor people," Brazzeal said of skid plate racing. "Not spinning out in circles is very important, and that's the key. It's a blast!"

In the USLCI Bandolero classes, Cody Kiemele won his fifth Bandits race of the year, while Jaron Giannini picked up his first win in the Outlaws division. The night also included a 25-lap Jr. Late Models exhibition, which was won by Kyle Keller by 1.099 seconds over Anthony Guaimano.

NEXT RACE: The Bullring returns on Saturday, Sept. 23, for the Keith Danser Kids Candy Grab, and the track will host its final pre-race autograph session on the track. The NASCAR Super Late Models and NASCAR Super Stocks divisions will have a pair of features as part of the racing schedule.

For more information and the championship division standings, please visit LVMS online HERE.

---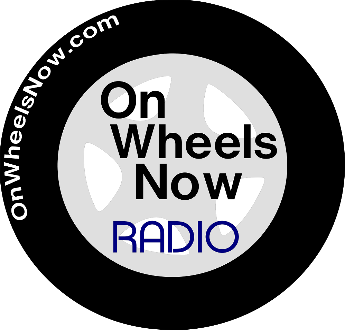 With your hosts: JJ Nunn, Gary Wyatt and Michael Riefler. Your Inside Look at Local Motorsports
The Racers Round table - racers and race fans talking about racing.
Dirt and asphalt oval short track racing, drag racing, off road racing and more ...
Interviews with race car drivers, track officials and fans.

'LIVE' Every Tuesday at 6:00pm (PST).
Listen to the show live by clicking HERE
We have a new call in number (702) 485-4699




---
Photo Credit: Rob Street Racing Photography
---
Pahrump Valley Speedway
The next race is September 22, 2017

Gates @ 6:00pm, racing @ 7:00pm

Modifieds, Super Stocks, Dwarf Cars, Coupes, Bombers, Hobby Stocks, Mini Stocks, Mini Dwarfs.

For more information and the 2017 schedule, please visit Pahrump Valley Speedway online HERE.
---
• All events, dates, times and classes are subject to change without prior notice.